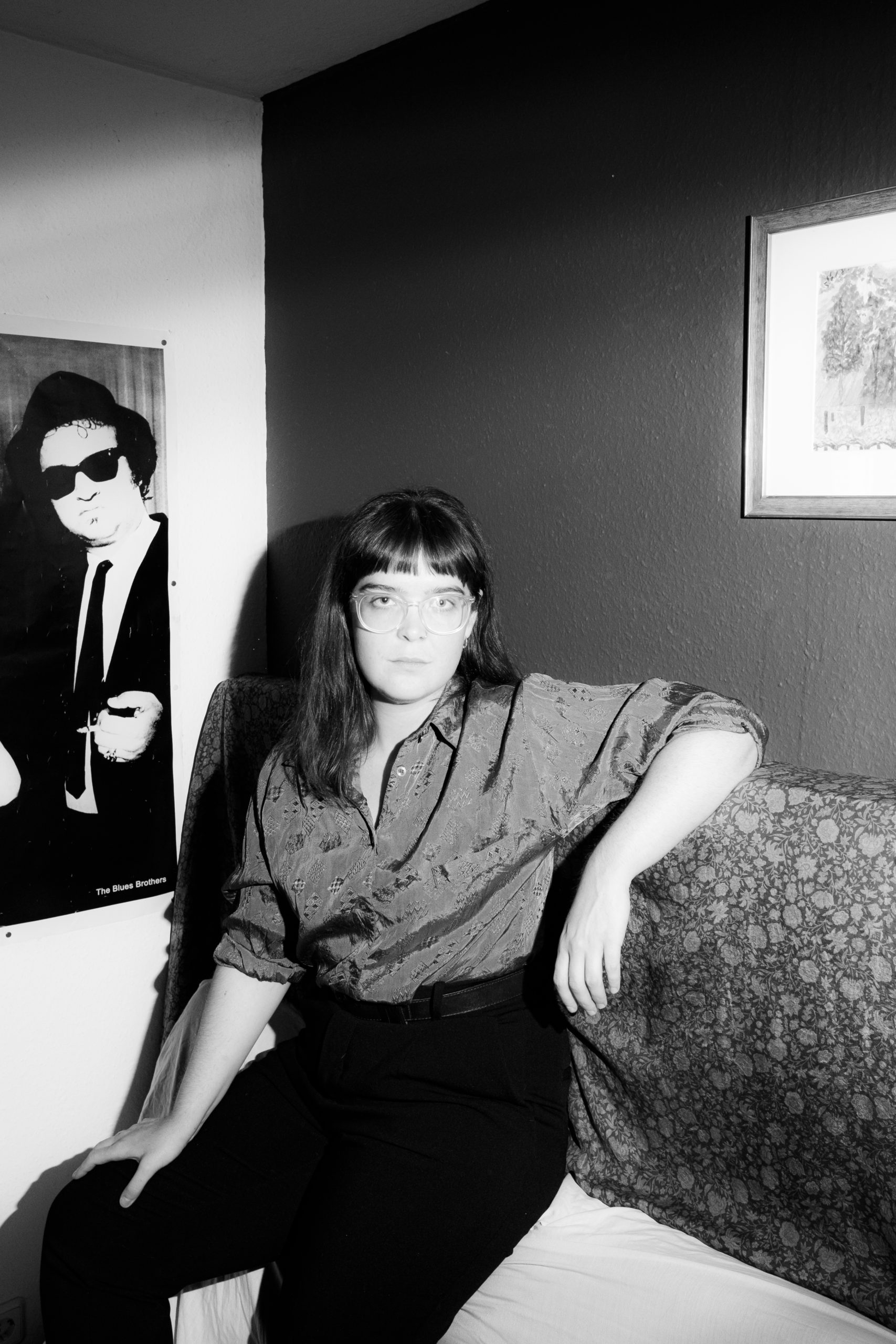 WHO
Ula Martyn-Ellis is an Australian jazz guitarist, vocalist, composer and writer based in Cologne, Germany. Whether as the leader in her trio 'boy who ate the sun' and her solo work, or as a sidewoman in various projects (LUAH, Sheen Trio, Lukas Schwegmann Quintett), Martyn-Ellis cultivates a distinctive sound and language. As an improvising artist, her work is centred around establishing structures with a narrative power that allow space for improvised development that can follow a logic of its own.
The Australian jazz-guitarist, vocalist and composer Ula Martyn-Ellis is currently based in Cologne, Germany.
Raised in a deeply musical household, Martyn-Ellis was introduced to the language of music early on. From piano and voice to clarinet and violin, her childhood was spent in choirs, youth orchestras and school bands, and emigrating to Germany at the age of 10, her clarinet was one of the few things that crossed continents with her, along with her parents and their instruments.
However, it wasn't until the 12-year-old Martyn-Ellis snuck an electric guitar her father had borrowed from a colleague into her room that she found an instrument she could speak through. It was on the guitar that she started to develop her own musical language, writing her first songs, all the while seeking a musical voice that felt personal, original and honest. This search eventually lead her to the jazz vernacular, a space where her affinity for composition met the immediacy of improvisation, where her intuitive expressiveness could explore and learn from the rich harmonic, melodic and rhythmic history of jazz.
As a highschool graduate, Martyn-Ellis built on her newly found interest in jazz, participating tertiary preparation courses at the Sydney Conservatorium of Music and the Offene Jazzhausschule in Cologne, learning from Cologne jazz musicians Kai Starke and André Nendza and honed her composition skills in an international composers' workshop through the Offene Jazzhausschule Cologne, the results of which were recorded at Loft Cologne in 2012. From 2012 to 2017, she studied jazz guitar and music education at the Hochschule Osnabrück's Institute of Music, where she learned from musicians and composers such as Frank Wingold, Andreas Wahl, Niels Klein, Angelika Niscier and Christoph Hillmann and met many of the musicians she continues to work with today.
It was during her studies that the main projects Martyn-Ellis currently works with were formed – the folk/pop/jazz trio 'LUAH', the instrumental contemporary jazz ensemble 'Lukas Schwegmann Quintett', and the singer-songwriter-jazz trio 'boy who ate the sun', a formation she leads an composes for. Martyn-Ellis has toured throughout Germany and performed internationally with these ensembles and further projects, was awarded first prize of the Hochschule Osnabrück's 'StudyUp Award' (2018) with the 'Lukas Schwegmann Quintett', won the public voting at the Jazz-Tube Festival Bonn (2019) with 'LUAH', and can be heard as a side-woman on a number of recordings. The debut album of her own compositions with her trio 'boy who ate the sun' was released on Klaeng-Records in April 2021.
Throughout all formations, Martyn-Ellis aspires to maintain a distinctive and authentic sound to her playing, voice and compositions, as she continues to explore and express through music her relationship to the themes that intrigue, trouble and inspire her.